---
THE COFFEE
Social and environmental responsibility is defined by the choices we make at every stage of our product's life
---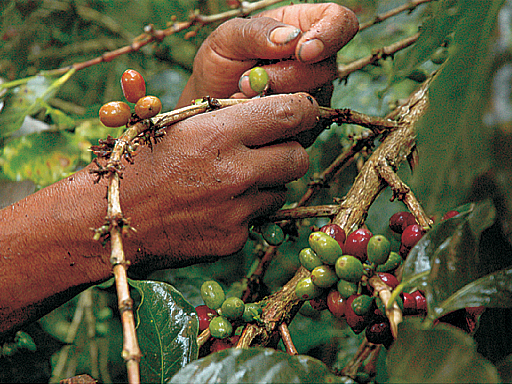 Farming
During our 2012 analysis of coffee lifecycle impacts, we found that an estimated 87 percent of water consumed during the lifecycle is used by farmers during irrigation. Salt Spring Coffee purchases shade-grown coffee, which requires less irrigation, from co-ops that irrigate manually to control and reduce water use. In fact, all of our farmers grow and harvest their coffees by hand. We buy from small-scale co-ops and pay above-fair-trade prices for high-quality, organic coffee.
95 percent of of all our materials are fair-trade and fair-wage certified
100 percent of our coffee bean purchases come from small-scale suppliers
90 percent of all our sourcing is from small-scale suppliers
Processing
Processing coffee—or turning cherries into dried coffee beans—can affect a bean's flavour and character, and the processing methods can also have a real impact on energy use and emissions. In Peru, we provided funds that were used for a solar dryer to help improve coffee quality, which in turn helps farmers get a better price for their beans.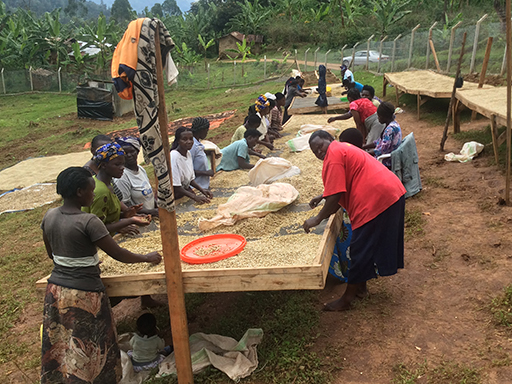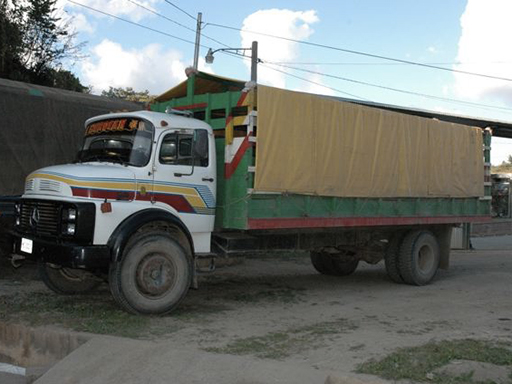 Transportation
We pay close attention to how our coffee is transported in an effort to minimize our environmental impact throughout the product lifecycle. Our footprint includes emissions from the trucks that transport coffee beans from farms to co-ops and ports at origin, the freighters that ship our beans to the Port of Vancouver (where we receive 95 percent of our coffee), and the trucks that carry them the rest of the way to our Richmond roasting facility.
Roasting
In 2001, we moved to a bigger roasting facility on Salt Spring and took the opportunity to improve our roasting process by installing an afterburner, rendering smoke invisible and odourless. Better air quality and happy neighbours. In 2008, in collaboration with Metro Vancouver, we helped set the airshed quality standards for coffee roasting. We carefully monitor and minimize our emissions and report our results to Metro Vancouver annually. All of the by-products of our roasting process—chaff, coffee grounds and burlap bags go to local organic farmers or local composting facilities.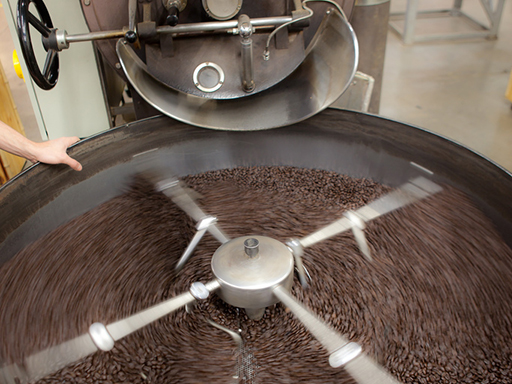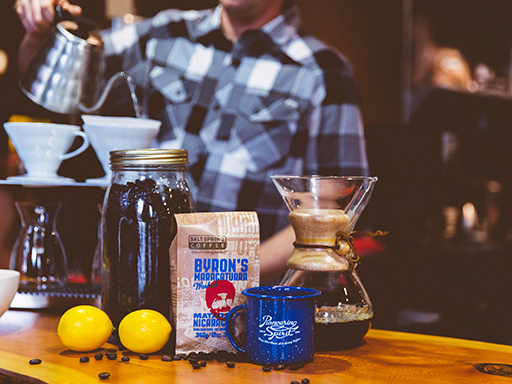 Brewing
It was as eye-opening as a cup of good coffee in the morning: In 2012, after a thorough review of the full lifecycle of coffee, we found that 63 percent of the carbon footprint of our product involves end consumers, including brewing those cups of coffee. We decided to dedicate time and effort to consumer education. We provided detailed instructions for manual brewing methods and proper composting because we know that small changes, taken collectively by the people who use and buy our beans, can have a big impact on carbon and waste reduction.